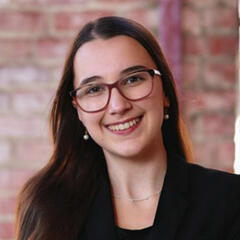 Naomi Porter
Business Inquiries:
[email protected]
Serial Entrepreneur, Public Speaker, Education Reform Advocate
Naomi Porter is a community builder who is committed to new experiences and connecting people with each other. Motivated by her passion for entrepreneurship and the diminished capacity of her education to meet this need, she launched EntrepreYOUership. Now, her international team of over 200, whose average age is 16, works in 42 countries to implement their curriculum.

She has raised $5000 USD that goes directly to young entrepreneurs through start up funding competitions to provide youth with the physical materials required to begin.
Her organization is intentionally youth led to debunk the myth that entrepreneurship is reserved for adults with fancy degrees who have access to venture capital.

Naomi's work focuses on education reform and she has been noted as a catalyst in her field by Forbes, Wharton, and Voyage LA Magazine. At the core of Naomi's work is collaboration, empathy, and dedication to redefining how we educate youth.