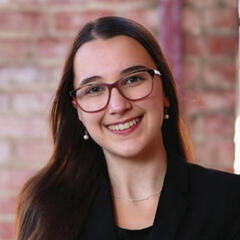 Naomi Porter
Business Inquiries:
[email protected]
Serial Entrepreneur, Public Speaker, Education Reform Advocate
Naomi Porter is a 16-year-old serial entrepreneur, education reform advocate, public speaker, and student leader from Los Angeles, California. She is the CEO and founder of two businesses: Spice It Up and Bright Futures.

Naomi founded EntrepreYOUership in 2019 to provide free entrepreneurial education to youth. Naomi leads a team of over 150 youth from 35 countries who have served over 2200 youth through 40+ partnerships that equip youth with an entrepreneurial mindset.

She has raised $5000 USD that goes directly to young entrepreneurs through start up funding competitions to provide youth with the physical materials required to begin.
Her organization is intentionally youth led to debunk the myth that entrepreneurship is reserved for adults with fancy degrees who have access to venture capital.

Her advocacy work includes partnering with journalists and social media influencers to promote the inclusion and expansion of entrepreneurial education. Her work has been featured in Forbes, Voyage LA, Wharton Business, and the Daily Breeze.